These are some of the projects we have worked on for our customers in the past.  Some of them were new designs, some were created from customers' existing drawings, and others were just modifying existing parts to make them fit different applications.  These parts are made from steel, aluminum, and Delrin.  Please check them out and take at a look at our Capabilities page to learn more about how we can help your company reach its manufacturing goals.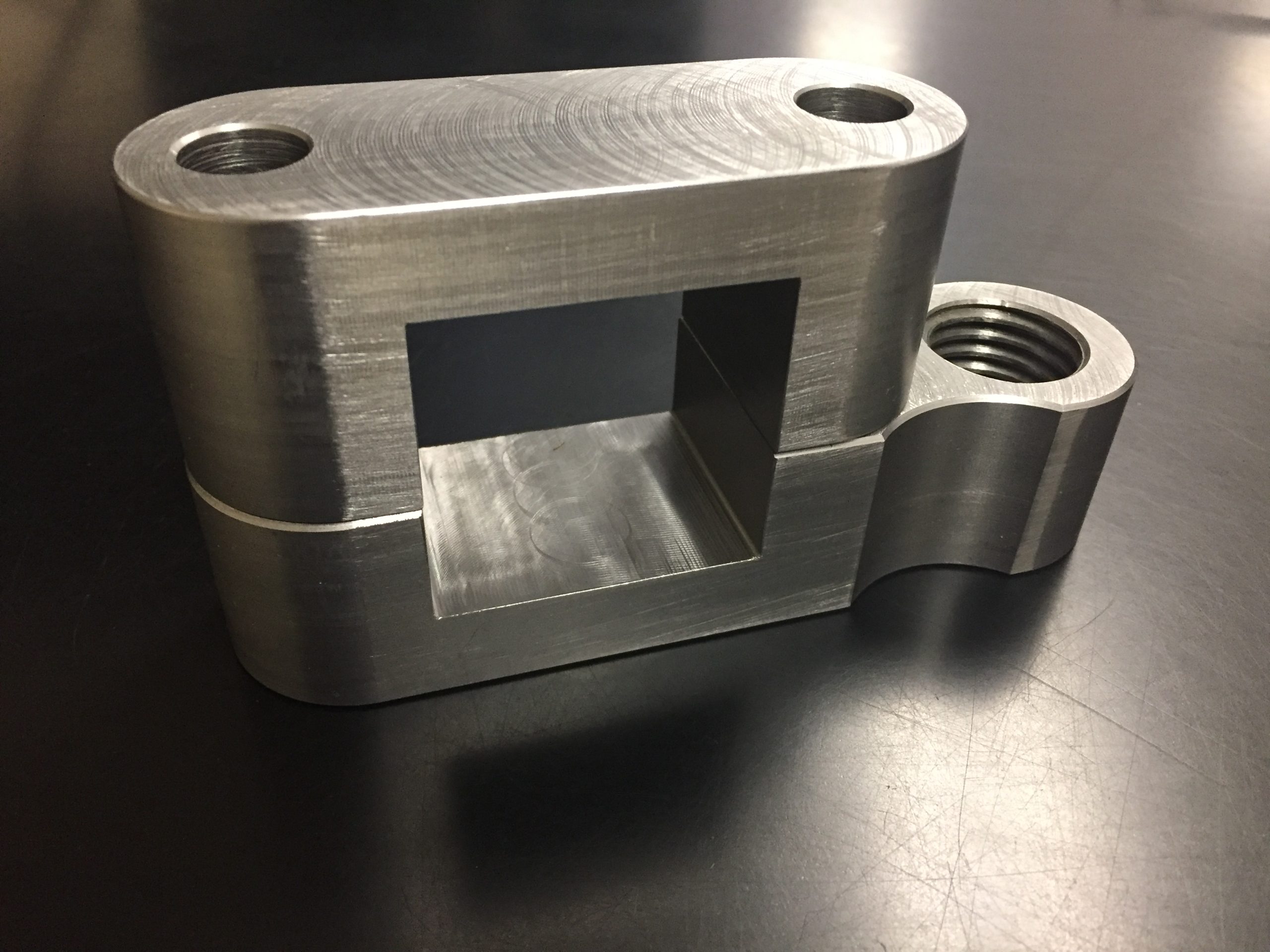 Suspension Clamps
We designed these clamps from an existing part a customer brought in. We made the changes the customer wanted and machined the new parts on one of our Haas CNC mills.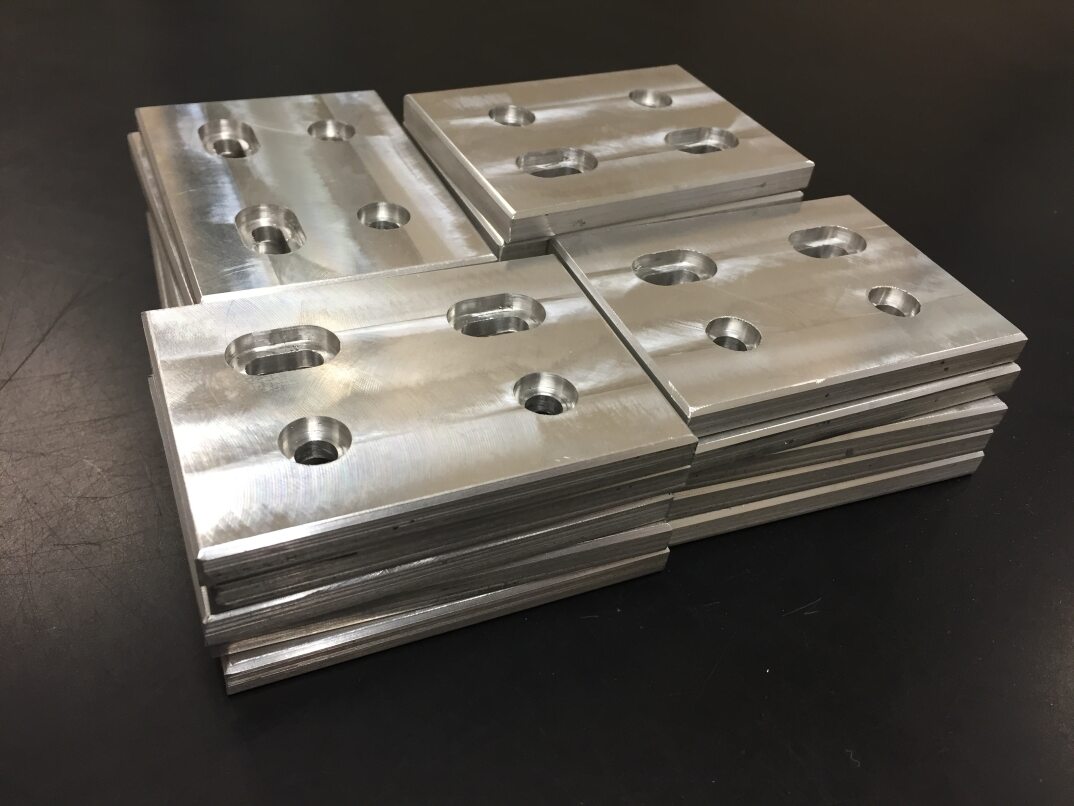 Window Brackets
These parts were made as retro-fitted drop-in brackets to replace latches on a building's windows. They were designed to be tamper-resistant and to fit the original latches' screw hole locations.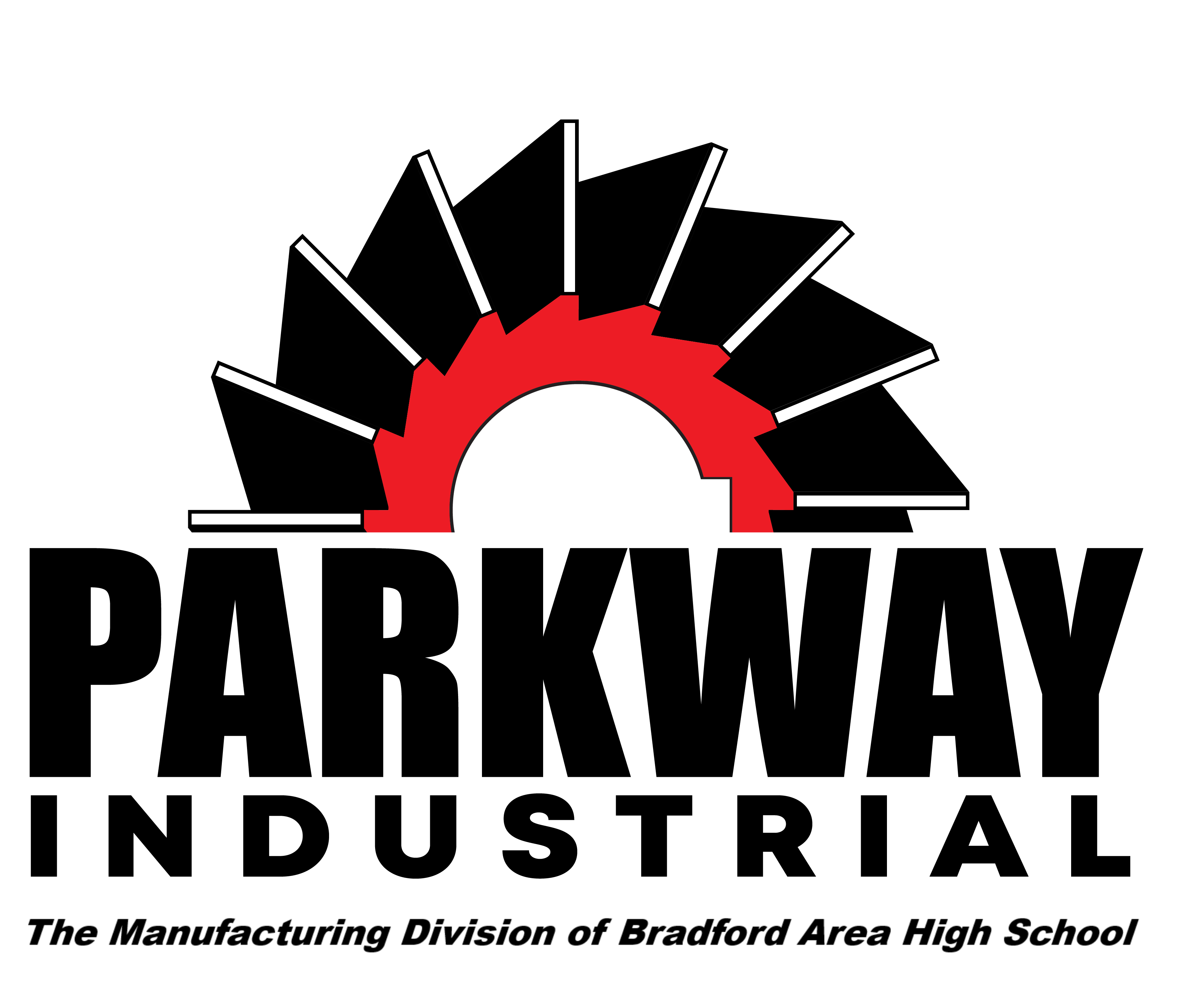 Fixture Jaw Blocks
We made 500 of these Delrin parts for a local manufacturer. These parts were made from the customer's drawings and to their specs. The Delrin blocks hold the customers' product through an important phase of their production - without scratching the parts' surfaces.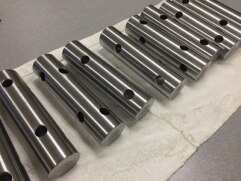 Steel Connector Shafts
We converted our customer's hand-drawn parts with our CAD software. We then machined these shafts out of hardened, ground, and polished steel stock. These shafts are used during part of their production process.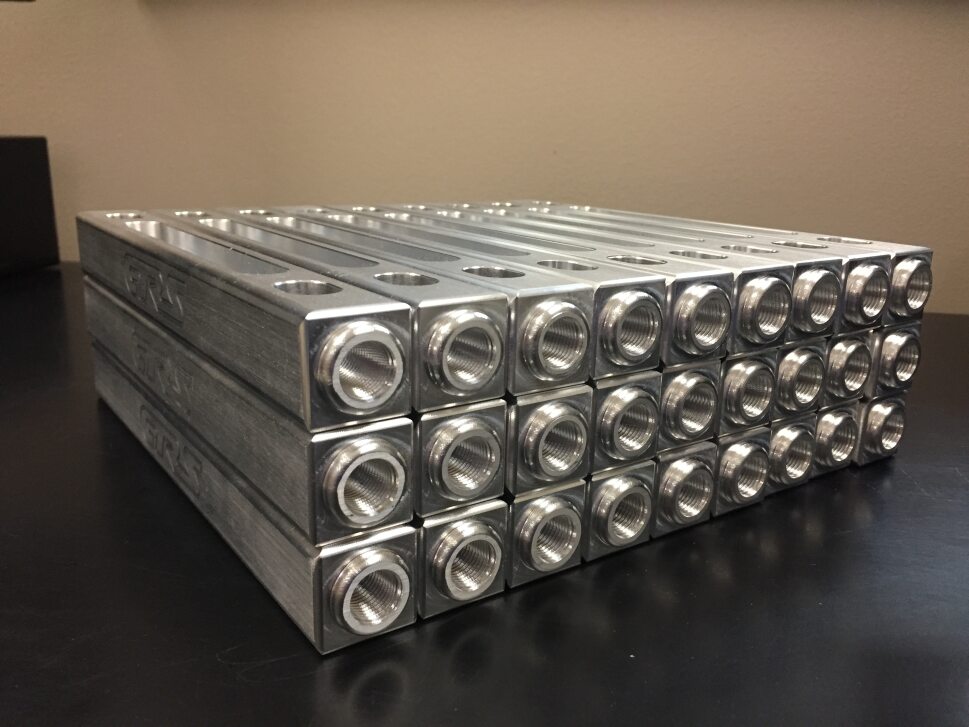 Control Arm Links
Our customer brought in a similar part, but he wanted us to design and manufacture these new ones with some different dimensions for a different application. Each link required multiple machining processes. We are currently working on a similar product for the same customer.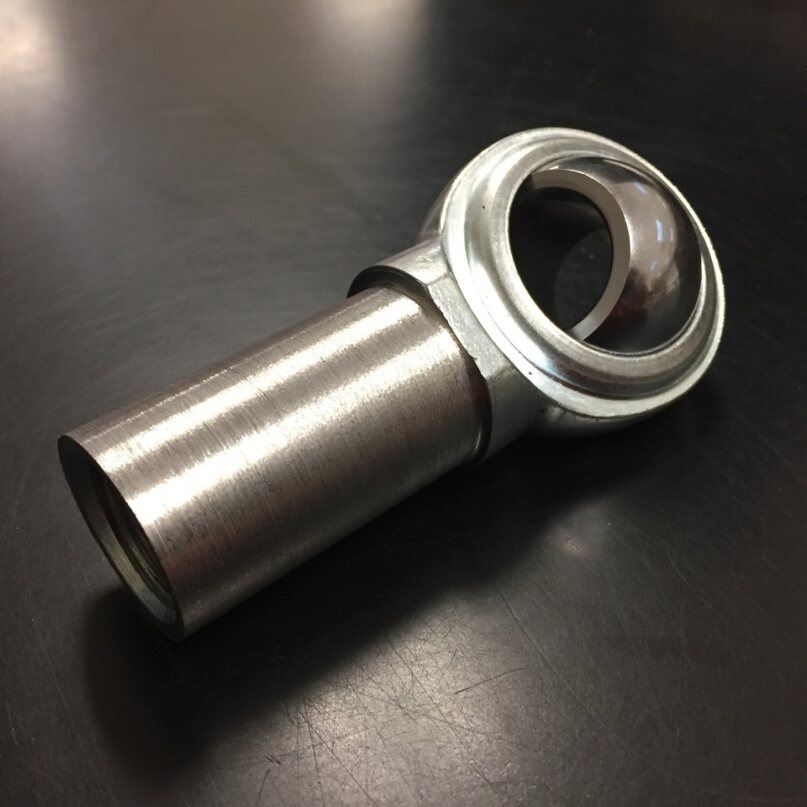 Ball Ends (modification)
These parts were originally made with threaded shafts. Our customer wanted us to turn the shafts down to convert them for weld-on applications. We were not the original manufacturer, but we were able to customize these parts to meet our customer's needs.